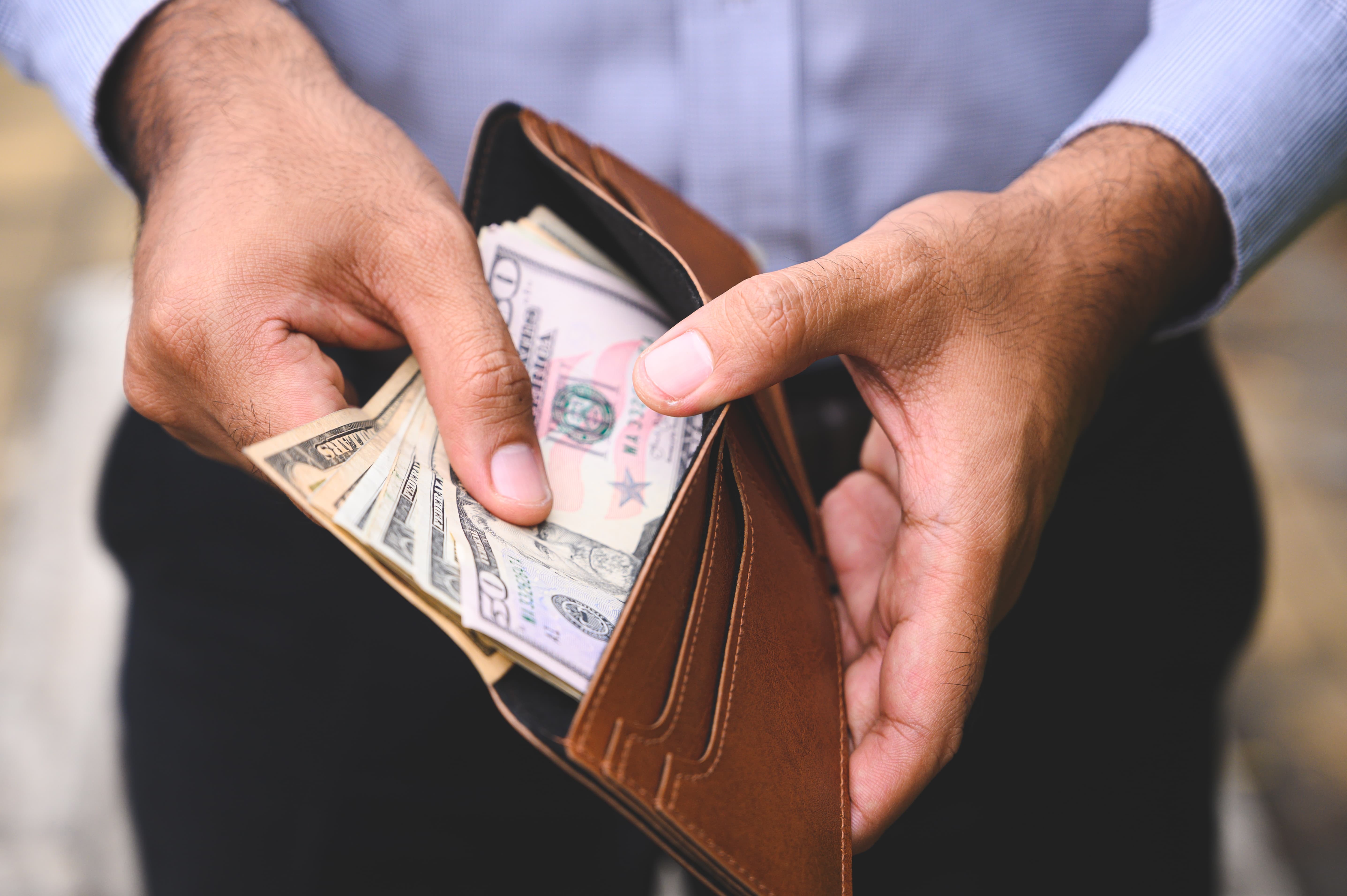 Cash in a Pandemic: Brink's CEO Doug Pertz on the Strength and Importance of Cash in the U.S.
Many people are asking me how I think the COVID-19 pandemic is going to change the cash payments landscape – and what it means for Brink's. Their questions are understandable, given the unprecedented times we are in and the amount of conflicting information about the pandemic's effect on cash usage.
I want to present the facts about cash usage in our world today. While business closures mandated by the government are accelerating changes in how we shop and pay for goods and services, cash continues to play a critical role in our society.
Cash remains strong.
As an essential service provider, Brink's knows firsthand that the demand for cash remains strong. All of our U.S. retail customers who are operating during the pandemic are accepting cash. In fact, the volume of cash that Brink's has processed in the U.S. over the last several months is higher than pre-pandemic levels.
Federal Reserve data shows that COVID-19 concerns have not caused consumers to avoid cash.
One can also look to the Federal Reserve System for grounded and unbiased insights and facts on the state of cash. Federal Reserve data shows cash in circulation is up significantly compared to pre-pandemic levels. Since March 1, 2020, the Federal Reserve has injected approximately $130 billion of currency into circulation, and U.S. cash in circulation is up more than 11% from the beginning of this year.
In addition, the Federal Reserve released results from its study on cash usage conducted in April-May 2020, during the tightest lockdowns. Notable findings include:
At the height of the economic shutdown, cash usage for in-person payments was at a similar rate to before the pandemic.

A majority of consumers (70%) say that COVID-19 concerns have not caused them to avoid carrying or storing cash.

In fact, consumers have more than doubled the amount of cash they store at home and increased the amount they carry in their wallets amid the COVID-19 pandemic.

Retailers are continuing to accept cash, with 90% of in-person payers claiming cash was accepted at the merchant they visited.
The Federal Reserve concludes that "stories on the erosion of payment preferences during the pandemic appear to be overstated" given the similar rate at which cash is being used in person to 2019 data.
According to the Federal Reserve's 2019 data, cash was one of the most used payment instruments, accounting for 26% of all payments, second only to debit card transactions (30%), and ahead of credit cards (24%). In addition, cash was the most used payment method for in-person transactions at 35%, with debit cards second at 32% and credit cards third at 27%.
Cash matters to consumers and retailers.
I believe in the critical role of cash in our society. That's because cash usage is strong, consumers want and need cash, and our retail customers are resilient and recognize that cash acceptance is critical to enable all of their customers to purchase goods and services, regardless of their level of sophistication with technology or their ability to open a bank account.
As more businesses reopen, we expect a continued increase in the volume of cash transactions. The fact remains that cash is low-cost, reliable and inclusive. The Federal Reserve data and our own real-time experience with our customers reinforces the fundamental importance of access to and use of cash to businesses and millions of Americans.
At Brink's we're working hard every day to make sure consumers maintain access to this vital lifeline and that we offer our retail customers a better and low cost way to manage their cash payments.
Plus d'information de notre bibliothèque de connaissances :
TRAVAILLONS ENSEMBLE (MÊME EN GARDANT NOS DISTANCES) POUR PRÉVENIR LA PROPAGATION DE LA COVID-19
Brink's Canada a fait la promesse APRÈS de déployer des efforts et de se montrer déterminée à assurer la sécurité de ses employés, de ses partenaires et de ses clients pendant qu'elle livre ses produits et services partout au Canada.
Lire la suite
Supporting Cannabis Business in Canada From Seed to Sale
The legalization of cannabis sales in Canada in 2018 fostered an inevitable boom of innovation, with businesses from all sectors enthusiastically filling roles, offering solutions, and laying claim to an ever-growing world of opportunity. It is a once-in-a-lifetime moment in history, and it is remarkable to bear witness to it.
Lire la suite
Manipulation du numéraire simplifiée
Aujourd'hui, on compte plus de 72 millions de cartes de crédit Visa et MasterCard émises à des consommateurs canadiens et d'autres options de paiement leur sont offertes grâce aux nouvelles technologies. Bien que les innovations en matière de paiement, dont les paiements avec carte sans contact et par appareil mobile, sont en train de changer la façon dont le numéraire est utilisé et comment les clients s'attendent à faire affaire avec les détaillants, le numéraire demeure l'option de paiement de choix pour de nombreuses transactions effectuées par les consommateurs.
Lire la suite