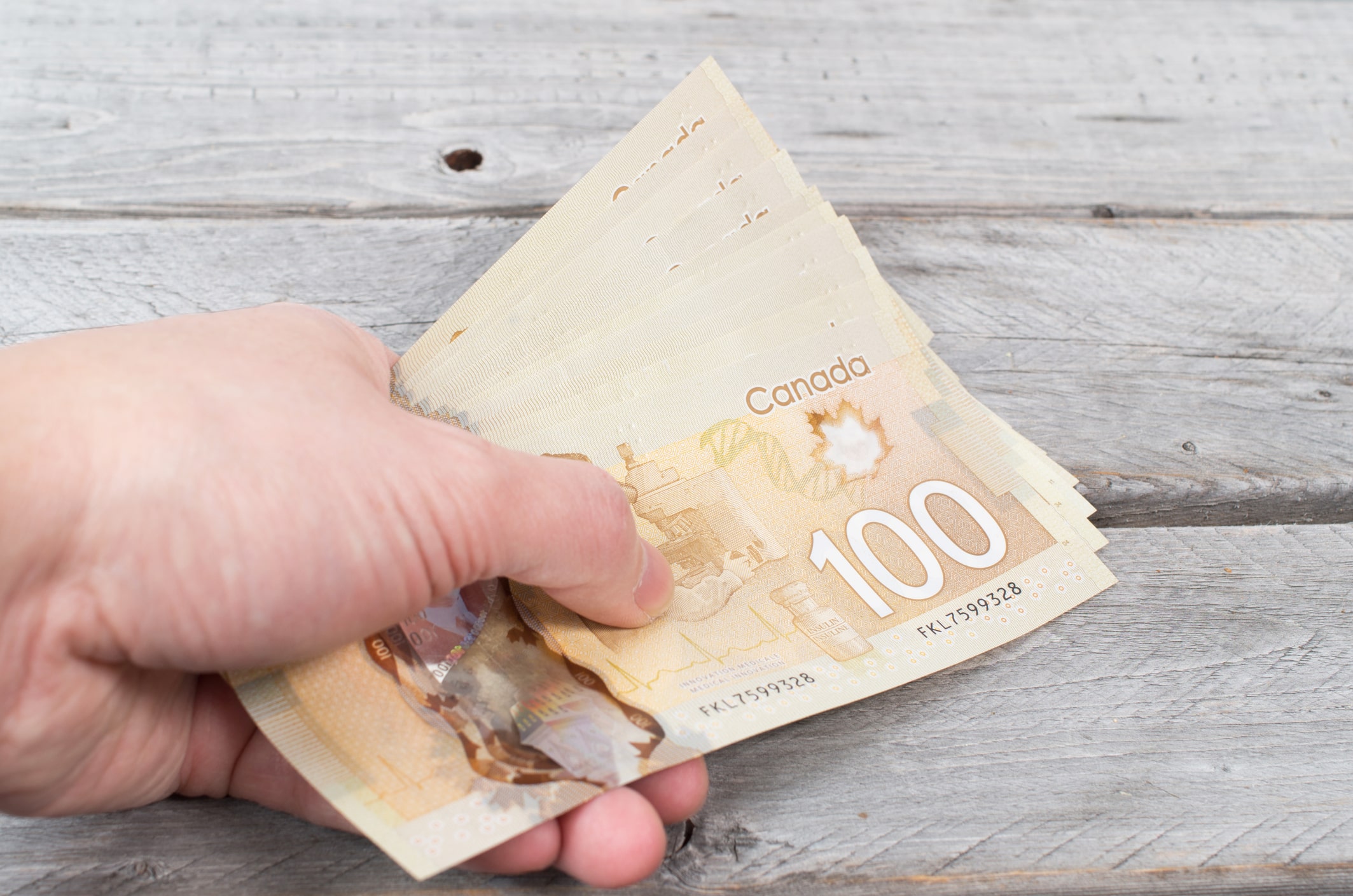 Why Cash Remains a Popular Payment Method in Canada
23 Aug 2021
When is the last time you used cash? You may not remember, but as it turns out, cash is still popular in Canada -- approximately 61% of consumers report having made a cash purchase with a business within the last seven days, according to a report by Payments Canada. On top of that, approximately 15% of Canadians use cash for more than half of their transactions and report that they strongly prefer it to electronic payment methods. Why is cash still such a formidable form of payment for consumers and businesses alike in Canada? Let's compare traditional payment methods and some of the challenges they present.
Prepaid Cards
The most common users of prepaid cards are young Canadians (aged 18-34) and unbanked Canadians, due to their lack of access to traditional banking options and products, such as debit and credit cards, according to the aforementioned Payments Canada study. Prepaid cards are often preferred for their security and anonymity, offering an electronic alternative that shares many of the advantages of cash. Prepaid cards, however, suffer from some additional disadvantages, such as activation/reactivation fees, withdrawal fees, machine charges, replacement fees, reloading fees, lack of universal acceptability, no revolving credit, and no potential benefits for responsible usage.
If you're considering using prepaid cards as an alternative to cash, be certain that you understand the differences between the two and the relevant risks involved.
Debit Cards
Approximately 94% of Canadians have a debit card (Payments Canada, 2020). Although debit cards offer certain advantages, the often numerous fees involved stand as the first barrier for why many Canadians elect to use cash more often than debit. A downside to debit cards is keeping track of how much you're spending. When you use cash, you can see how much cash you are exchanging and can more easily manage your spending. When simply swiping or tapping away with your card, your spending is much harder to keep track of and it is more difficult to eventually stop if needed. Plus, using cash can prevent overspending and provide a more tangible account of one's budget.
"It's a lot easier to spend money if it's just a card in your wallet, than if you had cash," says financial expert Mark Maier with the Alberta School of Business in a 2020 University of Alberta article. "You can blow your budget by not realizing how much you actually spend on impulse buys ." Maier also says in the article, "We tend to start ignoring price when dealing with debit versus cash."
Credit Cards
Credit cards account for 38% of the total POS payments volume and 61% of the total POS payments value, according to the Payments Canada report mentioned above. The report also says that in 2019, 89% of Canadians reported having a credit card, marking the first year that credit cards stood as the most used instrument at the POS. Their use through the pandemic was accelerated given increased consumer reliance on e-commerce and "Click and collect" formats many retailers used. Credit cards offer differentiating values such as reward and loyalty programs that increases their consumer attractiveness. It's also worth noting that individuals with higher incomes typically use credit cards more than those who earn less. Younger Canadians and those earning less than $40,000 annually, however, were around 40% more likely to carry a balance on their credit cards and therefore may be relying on the use of credit to cover expenses, according to the Payments Canada report. By allowing for the spending of money they might not necessarily have, the accumulation of credit can be detrimental to consumers, small business owners and the country's overall economic health.
With the variety of risks COVID-19 poses for the financial security and liquidity of Canadian businesses and consumers, it's wise keep cash on hand instead of relying on credit when you or your business run into trouble.
Why Cash?
You might find yourself asking, "How can cash be so formidable with the availability of these other forms of payments?" Or "Why should I use cash instead of credit cards?" Some answers to these questions are:
Using Cash helps to avoid payment-related fees

Cash helps to mitigate trivialized spending

Cash protects your anonymity

Cash can also help to avoid the risk of debt accumulation or unpaid balances
However, there is much more to consider as well.
Many merchants prefer cash as they perceive it to be the most cost-effective method of payment to accept. These small business owners, while motivated to enable multiple forms of payment, have to be competitive in the e-commerce market. And with some of the fees and charges they have to incur in order to enable card payments, many are turning back to cash as an important form of payment, if not the most important.
But what about the Canadians that don't have the luxury of choice for payment options? 15% of Canadians are underbanked and 6% of Canadians have no bank account according to Payments Canada. These Canadians may be totally reliant on cash.
In the minds of Canadian consumers, cash's perceived benefits include its speed, ease of use, convenience for low-value transactions, anonymity, and universal acceptance.
Thirty percent of Canadian consumers who regularly use cash receive part of their monthly income and compensation in cash, according to the same Payments Canada report. These Canadians have cash on hand already and therefore both rely on it and consider it an extremely convenient payment option.
The report also shows that 88% of these Canadians are aged 18-34 or had an annual income less than $59,000 These Canadians are younger, have lower and cash-reliant incomes, and tend to be underbanked. The proliferation of digital payment methods creates real challenges for these Canadians, who prefer or may even need to use cash.
There is still no payment option that compares to the anonymity, accessibility, and universal acceptance of cash, making cash an extremely important payment method in Canada. Until the populations who are reliant on cash can be easily served by accessible, secure, and more widely-accepted alternatives, cash is not going anywhere unless we're all able to go there together.
Brink's is committed to developing solutions and services that ensure cash remains convenient, simple, secure, and affordable for the many Canadian merchants and consumers that prefer or rely on it. And with solutions such as Brink's Complete, we are paving the way to make sure your cash is secure.
Click here to learn more.
More from our insights library: