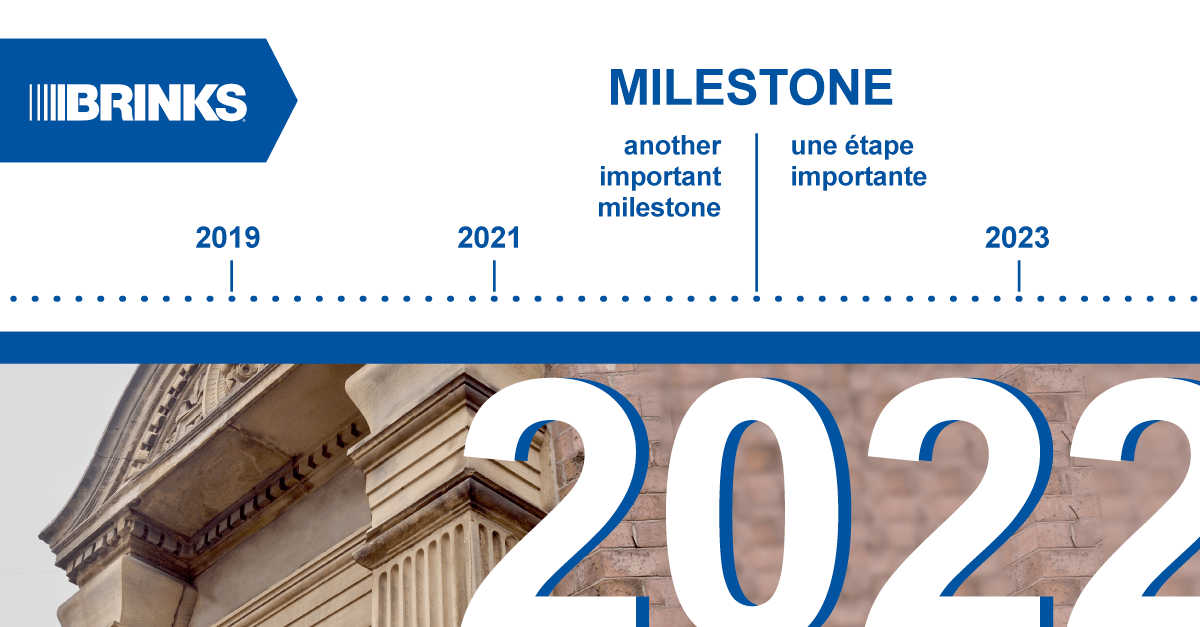 Brink's Complete Empowers Businesses
05 Jul 2022
Today, I am proud to announce the launch of Brink's Capital Canada, the new finance engine for our revolutionary digital cash management solution - Brink's Complete.
This new engine will enable us to deliver payment services with the highest standards and controls, provide provisional credit services to businesses of all sizes throughout Canada, and for the first time in our industry, enable clients to bank anywhere.
Here are three ways Brink's Capital Canada will benefit businesses:
Canadian businesses of all sizes can get next-day credit
It can be frustrating for businesses to have to wait around for deposits to hit their bank accounts. But with this new engine and our Brink's Complete solution, businesses can save time by getting next-day credit after a deposit is registered.
Businesses can now freely choose the right bank for their business
Traditionally, businesses have chosen which banks to work with based on their physical proximity to those banks; with our Brink's Complete solution, businesses can now continue with or choose ideal banking relationships with banks that meet their needs.
Businesses can rest assured knowing that Brink's Canada will always be here to meet their payment services needs
Our new digital cash management solution - Brink's Complete - is now backed by one of the largest financial institutions in Canada, signaling strength and trust by industry leaders about Brink's Canada's strategic direction and long-term viability.
As an essential service provider, Brink's Canada knows firsthand that the demand for cash remains strong. With over $75 billion being transacted in over 3.3 billion transactions across points of sale (POS) in Canada, there is no mistaking the importance cash still plays in society.
I believe in the critical role of cash in society, consumers want and need cash, and our customers recognize that cash acceptance is critical to enable all of their customers to purchase their goods and services.
At Brink's, we are on a mission to transform our business to a secure, on-demand, technology-enabled solutions, services, and logistics Company. With the launch of Brink's Canada, I am very pleased to mark this milestone in our efforts, and I am also very excited to deliver simpler, more convenient, secure, and more affordable cash services to the Canadian market.
The world of cash is changing, and Brink's Canada is well positioned to drive change and power commerce.
Connect with our sales team today to learn more about how Brink's Capital can help your business by calling +1 (800) BRINKS-5 or emailing us at sales.canada@brinksinc.com
More from our insights library: