Enterprise Brink's B-Safe HS
Brink's B‑Safe HS
Coming Soon: As part of the Brink's Complete Enterprise solution, the Brink's B‑Safe HS includes a high speed note validator to allow you to deposit bills quickly. At ten notes per second, you can optimize your cash‑handling at the end of each day.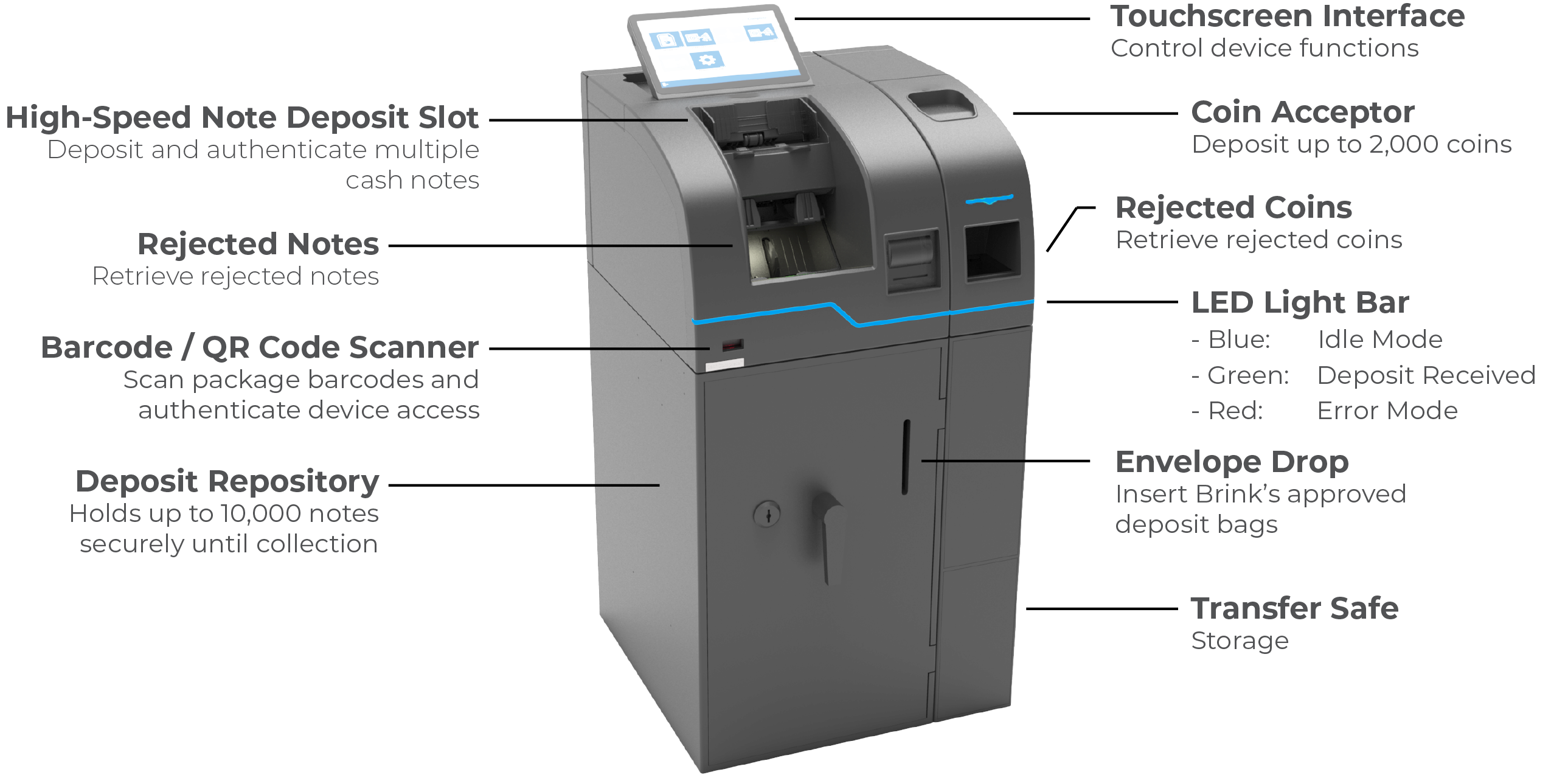 IN THE BOX
Brink's B-Safe HS device
Coin sidecar
Power cable and anchors
Heat Seal Bag
SPECIFICATIONS
Height: 46.25"
Width: 22.4"
Depth: 22.4"
Weight: 771 lbs
SECURITY
UL 291 (24-Hour Level-1)
AES 256 encryption
SSO 24SEVEN access
Barcoded access
RFID asset tracking
CONNECTIVITY
All devices are powered by high-speed cellular connectivity. Secondary Ethernet connectivity is available for areas without a sufficient cellular signal, as determined by Brink's.